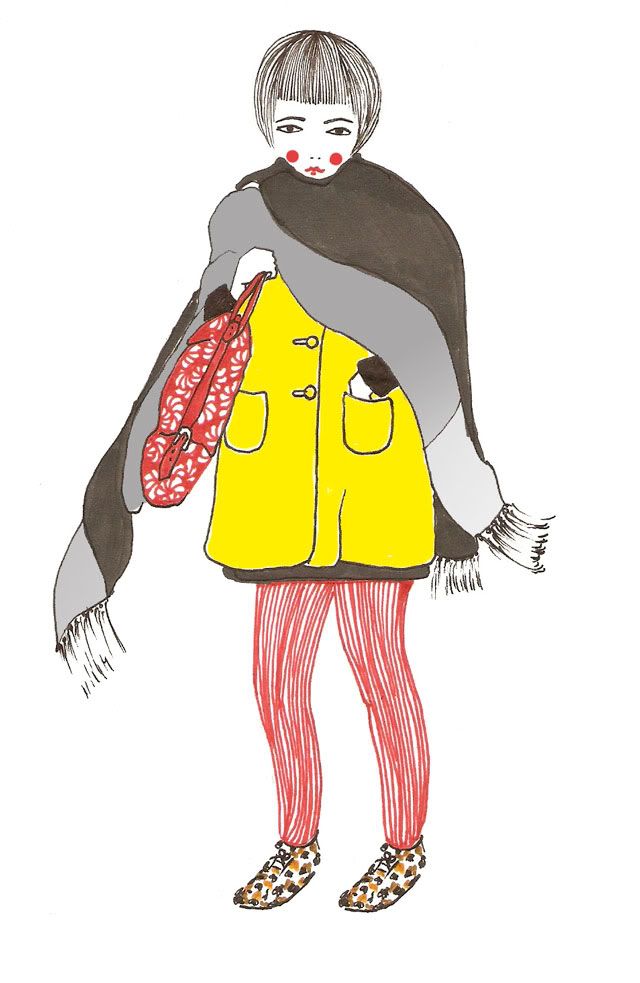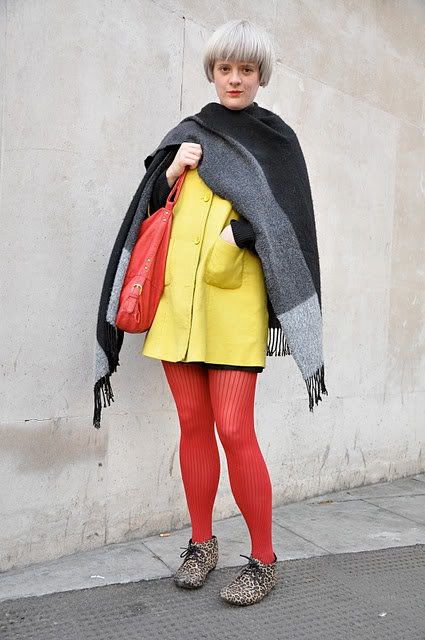 Introducing Jenny...
We're old school friends that used sit in Art, German and Business classes together. School seems a long time ago these days but Jenf is now a PhD researcher in British experimental literature at Durham University. Check out her blog
here
.
She posted this awesomely colourful outfit on her Facebook and I just had to draw it. Bang on trend with colour blocking this season, the yellow and red compliment each other so well. The lovely leopard print booties break up the colour with an accent of pattern and I love the black and charcoal scarf that keeps her cosy. Don't you think she looks effortlessly chic? Thanks Jen for the feast of colour and for inspiring me.