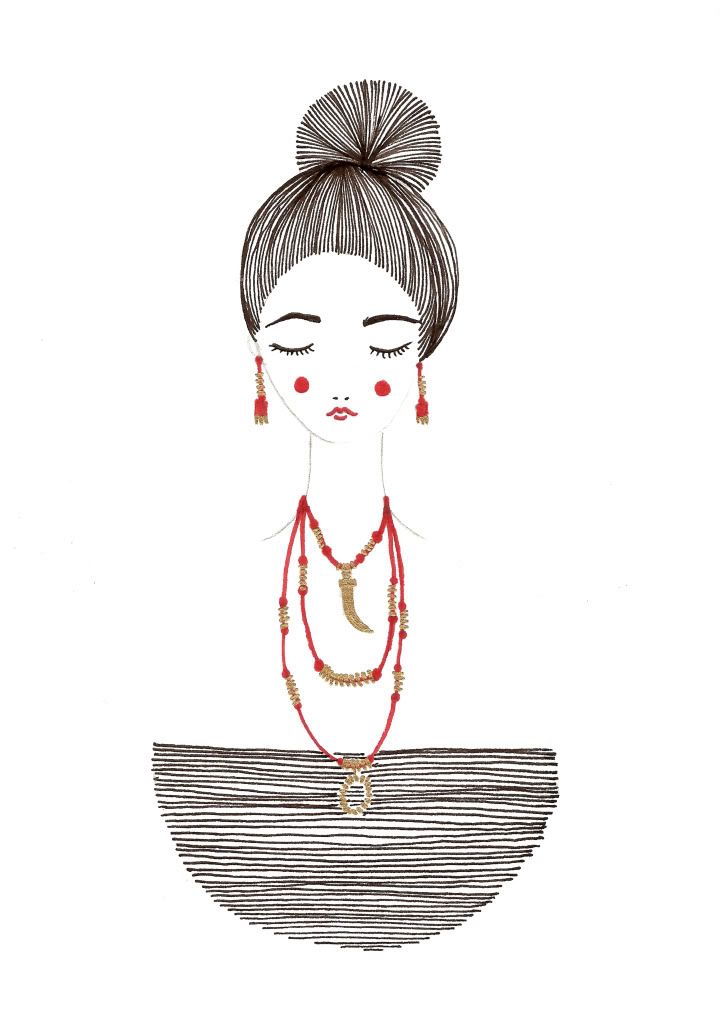 Hello! I'm quite excited about this blog post as it is all about a swap I did with Keri from
HeartCharlie
. Keri hails from Brooklyn, NY & has an undying love for stripes. I love her outfit posts and her inspiring story of switching careers to become a costume designer. A scary move but well worth it in the end.
She's been making some beautiful necklaces that are intricate and delicate. I'm now a proud owner of this pretty necklace below. The drawing above is inspired by her necklaces and this is what I swapped with her. Thank you for the swap Keri!
◕ ‿ ◕

Check out the cute envelope my necklace came in:
Thank you to
LOVEBENTO
for featuring me! There's some awesome art/fashion on there. If you like my illustrations you can show your love
here
by voting. There's no winners, it's just a show of appreciation :-)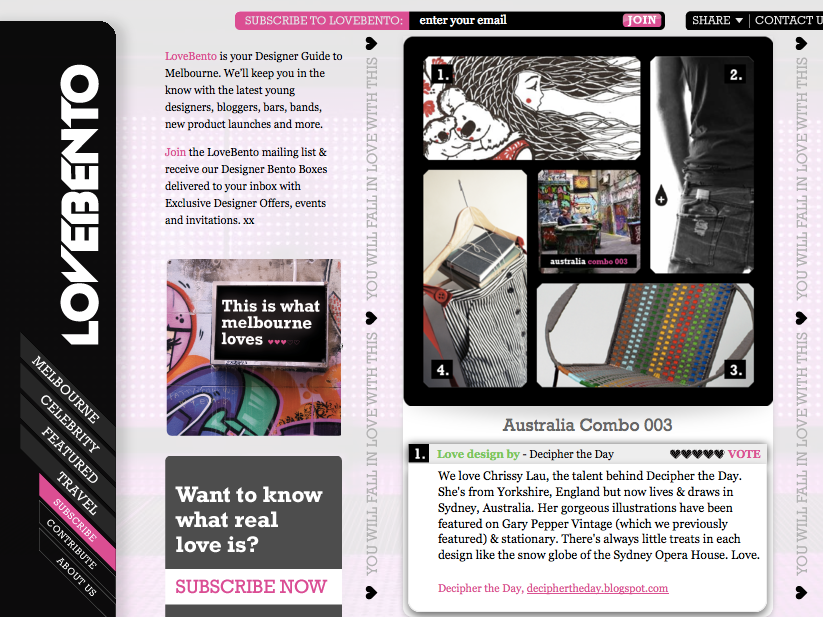 In other news it's been quite a big week, Darren's grandfather was very ill so I caught the train to the central coast on Thursday night to say goodbye. Sadly he passed away on Friday morning - RIP Pop, I'm going to miss showing him my published illustrations & listening to him complain about how too many chefs use garlic. We get free magazines at work so I used to save them up and give them to Pop to read. I always made sure he never got the Masterchef magazines as the garlic-laced recipes would irk him as he was allergic to it. Pop was awesomely talented and was quite apt at making things like grandfather clocks and this ship below:
Someone also backed into our brand new car so now it has a hole in the bumper! Friday afternoon was quite funny, we were invited by Google to go on a boat ride around Sydney Harbour. I won 1st prize at the Google M-themed party dressed as Mickey Mouse haha.
Well I hope your week was not as dramatic and please go visit
HeartCharlie
!