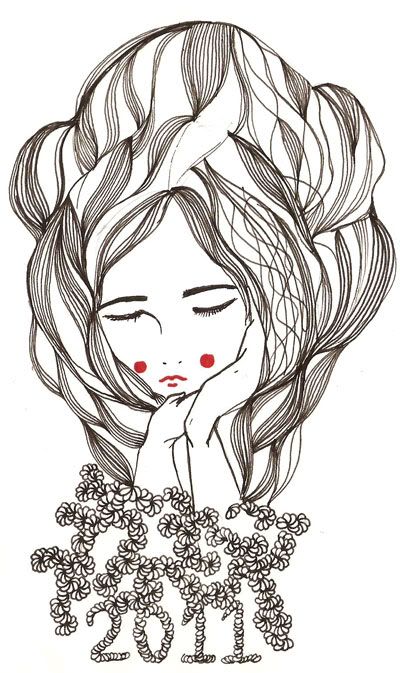 Happy New Year! This is my first of many drawings of the year - she's reminiscing about the year just gone whilst contemplating what this year will bring.

I've finally washed the sand & salt from my hair and I'm left with a nice criss-cross tan line on my back to remind me of the relaxing holiday I have just had.

Did you all have a relaxing break? It's a shame we have to go back to work tomorrow isn't it? I've started the year with some delicious Turkish Apple Tea from T2, long beach walks near my house and also a New Year's Resolution to get fit! We'll see how the latter goes...